Coming Soon: Download our app for iOS or Android
for contact-free and easy car rentals
Why us? Quality Car Rentals has been successfully servicing customers in the Greater Toronto Area since 1995. Our top-notch vehicles and professional Customer Service ensure that your expectations are not only met, but exceeded.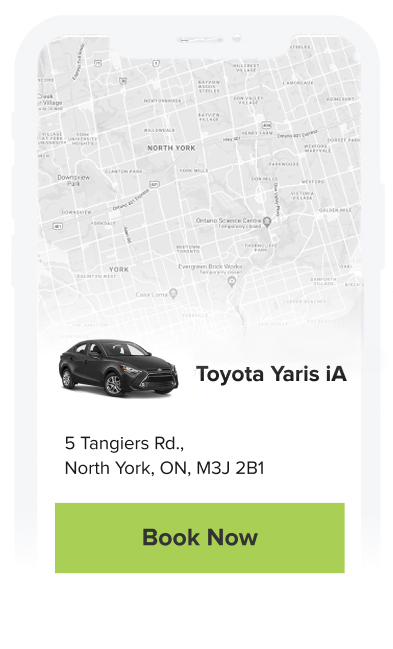 With our App, simply press 'Start trip' to unlock the car.
Use our mobile app to bypass the Counter
Simply download the app for your Android or iOS device, and make car rentals contact-less and easy.
Choose and Book Your Vehicle
Send in your documentation
Get added to our insurance
Get approved within 24 hours
Pickup and Drive
You get to pick your ride and how long you drive it. We offer hourly, weekly, or package pricing to suit all your rental needs.
Variety of Cars to Suit Your Needs
I'm using this service for the 3rd time. Always professional, always on time, always best deals. Saved tones of money with Quality Car Rentals. Keep recommending it to my friends and colleagues.
Aug 04, 2021
Every 6 months I rent a car, I drive a lot. Had experience with more than 10 rental companies. Believe me - this company has outstanding service!
Jun 11, 2021
I messed up my time... But it was super easy to rebook the car with no extra fees. Super services!
Jun 04, 2021
Renting a car could be so easy! The professional team was assisting me with the entire process and helped me to make the best choice. Love these guys!
Apr 25, 2021
It was very easy and simple to book my vehicle on this site. I will use it again if they will give me a better deal!
Apr 23, 2021
I submitted a booking for a car but the confirmation I received had different pick-up and return dates. The correction was done quickly and easily.
Apr 16, 2021
I got into an accident, needed something to drive while my car was in a repair shop. My insurance company recommended Quality Car Rentals and that was the best choice of the year! Definitely will recommend it!
Mar 31, 2021