Mar 10, 2021
What You Need to Know Before Renting a Car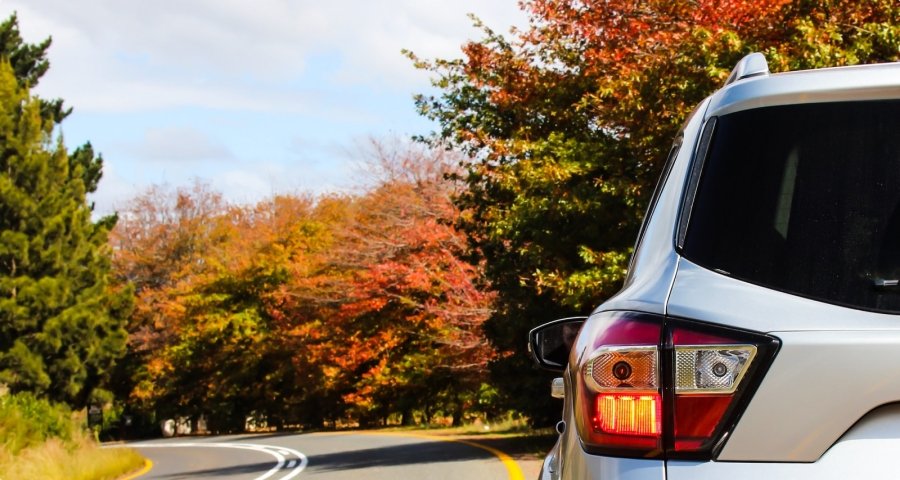 There are a million reasons why you could potentially need a rental car. Going on vacation and need a way to get around? Rental car. Car in the shop undergoing repairs? Rental car. Sudden accident, and in need of an immediate replacement? Rental car. Whether it's for a road trip or a temporary accident rental, there are quite a few things to consider before renting.
What to Consider when Making a Reservation
Before you even consider renting a car, there are a few things you should think about.
Age
Rates tend to be higher for younger drivers. Depending on the rental company you plan on going with, there may be a minimum age requirement just for renting. Almost all rental agencies across Canada do not rent to drivers under the age of 21 (with the exception of Saskatchewan and Quebec, where the age is 18), while others have a premium age-related rental fee added if you're under the age of 25. Take this into consideration when looking for a rental company, and if you're under 25, be sure to ask about any age-related fees that may be applied upon booking.
License and Card
If you plan on renting a car, then you'll most definitely need a valid driver's license, but that's not the only car you'll need; a valid credit card is required as well. These are the first two things a rental company will ask to see, whether you're at a rental counter or renting online - both are requirements.
Car Rental Insurance
What happens if you get into an accident with your rental car? Well, that's where car rental insurance comes in. It's imperative that you're covered by insurance, as it can be the difference between paying a few hundred for rental coverage, and paying thousands in damages in the event that you're in an accident. There are various add-ons available when renting, some of those add-ons include renter's insurance; however, it's important that you do your research. Before selecting this add-on from a rental company, check to see if you're already covered elsewhere.
If you're a car owner, the first step is to check whether your car insurance may cover you while you're driving a rental car. You should also check if the credit card you used to rent the car includes car rental insurance. If you're not covered by either, then an add-on from your rental car company can save you thousands in repairs in the event that the car is damaged.
Crossing Borders
If you plan on crossing any international borders while driving your rental vehicle, you will need to be sure that you are both insured for such an incident, as well as allowed to do so by the rental company. Some rental companies offer pre-purchased add-ons that cover you in the event that you plan to take the rental car across international borders, purchasing this add-on is a must.
Other Add-Ons
Rental companies will offer you a slew of different add-ons, consider prior to renting whether you require them. Certain add-ons, such as GPS, are costs that you can avoid simply by bringing your own, or using a maps application on your cell phone. It's a best practice to know what add-ons the rental company offers, and what add-ons you actually need before you reach the rental counter, where you can easily be pressured into paying for things you don't ultimately require. Researching ahead of time can save you a pretty penny.

What to Consider While Renting
There are a few things that you should consider when picking up and dropping off a rental car. These pointers may very well be the difference between a positive and a negative rental experience, and could save you money in the long run.
Time
Your rental reservation has a guaranteed pickup time assigned to you - picking up your car early, and worse yet, returning it late can result in additional charges. Some rental companies close their offices and won't accept the rental return after closing, resulting in an additional day worth of charges for you. For those companies that accept after hours unattended returns, keep in mind that you, as the renter, are responsible for daily fees and the condition of the car until the office reopens and the vehicle is checked. If something happens between the time of your unattended drop off, and the opening of the office, you're held responsible.
Inspect the Car
We can't stress this one enough. Inspect the car before you leave the lot. In fact, take pictures of the car from all sides - check the glass, the bumpers, the interior too. Any damages you find on the vehicle prior to leaving the lot with it, photograph. Ask the rental company to record these damages before you leave. This ensures you are not held liable for pre-existing damages when you come to drop the car off.

Fuel
Upon booking or pickup, the rental company will typically give you the option to pay for an entire gas tank, meaning you've prepaid for the rental company to refill the tank and can therefore return the car on empty. This is an option you can reject if you choose to, which is often wise as the cost may be two to three times higher than filling the tank yourself before returning the car. Just keep in mind that it's smart to find a gas station close to the rental lot, as you'll have to then fill the car to full before returning it. If you return the car and it is less than full, there will be surcharges applied upon return.
Damages
Before returning your vehicle, take photographs of it, even if the car is not damaged during the rental. This will have you covered in the event that there is ever a claim. If the vehicle did in fact obtain any damages during the time that you were renting it, the rental company will require you to complete a Condition Change Report. Take photographs of how extensive the damage is, to cover your bases. If the vehicle was in an accident, and you have a police accident report displaying that someone else was entirely responsible for the damages, present this to the rental company - otherwise you will be held responsible for the damages.
Receipt
A receipt is yet another way to ensure you're covered, as it'll state the exact date, time, odometer reading, and fuel level upon return of the vehicle. This will ultimately ensure that there are no surprise additional fees coming your way after you've dropped off your rental car.


Hopefully these tips and tricks for renting a car will have you better prepared for the experience. Now it's just a matter of picking your ride, and enjoying that open road.